Hunt A Killer, a subscription-based murder mystery game provider is always looking to improve. The team suspected they could run more efficient video campaigns to lower customer acquisition costs (CAC) and increase returns on marketing investments (ROI).
We pitched them a sharp, immersive video campaign that ended up doing exactly that— and a whole lot more.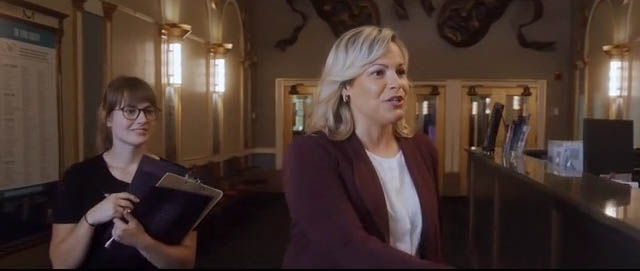 In just one quarter of running this campaign, Hunt A Killer hit over $1 million in sales revenue and reduced CAC by $10. Additionally, click-through rates (CTR)s increased by 39 percent, and unique brand impressions skyrocketed to 45 million. When the video was added to their homepage, Hunt A Killer experienced an eight (8) percent increase in website conversions.
Furthermore, this video campaign allowed Hunt A Killer to reopen two additional marketing channels— Youtube and over-the-top (OTT)— the latter of which went from zero spend to their third largest.
"Hackstone's focus on testing got our immediate attention. Getting the film out to potential customers early and studying metrics to make improvements aligned directly with our 'test and learn' philosophy." — Shawn McGehee, CMO, Hunt A Killer
Rotating numbers:
In one quarter, Hackstone's three-minute, flag-ship film produced:
$1M increased sales revenue
$10 CAC reduction
39% CTR increase
45 million unique brand impressions